I am, of course, referring to the dreaded Nun's Stitch. Perhaps you remember the debacle in
March
of this year when I executed this stitch
backwards
on an ornament that was intended to be a gift? Well now I just don't know - I started doing the stitch on my Quaker exchange, but after a few centimeters, I realized that I really had no idea if I was doing it correctly or doing it backwards again. Are the little "teeth" of the stitch supposed to point inwards toward the stitching, or outwards toward where you'll cut the linen?
The sun is trying to come out this afternoon, but the wind and clouds are doing their best to send it back into hiding. Our Rowen has had a nasty cough for a week so she's having a nap (extremely rare). My sinuses have announced that it's autumn, and that may well be why I can't think straight. Hard to concentrate with what feels like an ice pick stuck through my skull. Nasty things, sinuses.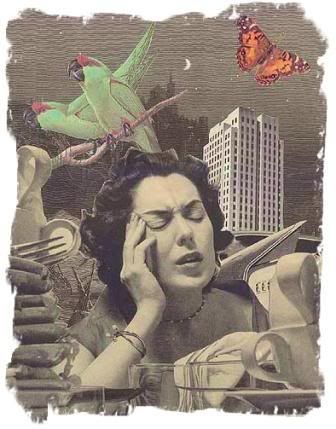 But there's lots of good stitching to do to keep my mind off my ... well, my mind. Ha ha.
Su's
neighborhood RR
arrived today from
Annemarie
and it is gorgeous! That's going to be very fun, though I will have to restrain myself from filling the block up the way I usually do. I'm plugging along on
Sam's
Harley logo quilt square. I still need to work on my smalls exchange, which might be a good idea for this afternoon if the sun is going to stay out. Over-one stitching is
so
much easier under natural light!
throwing down the gauntlet
Over on
Barb's blog
, I read of her 50 Projects Challenge. The deal is, you cannot purchase any charts until you have completed 50 (
yes, fifty!
) projects. This, folks is
exactly
what I need. We won't talk about how much I've spent on stash during the past 3 months, but it's shameful. I do have several orders out, but since they're already paid for, I can't do anything about those. From this day forward, though, I have to complete 50 projects before I'm allowed any new patterns! You're to give me 50 lashes if I fail!
Today's lovely artwork is lifted from
here
.